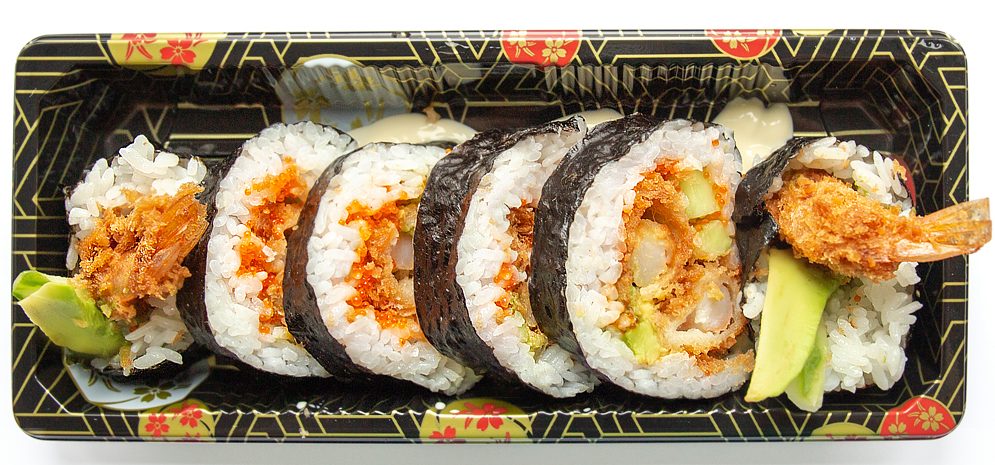 Sakana Oxford
Find them in Thame Museum – Venue 14 on the Event Map
Sakana will be demonstrating sushi rolling every hour (while supplies last) throughout the day. 
You can also purchase takeaway sushi to eat as part of the Butter Market Banquet, or to take home
Sakana Oxford opened in November 2019 as an online sushi delivery service, but during the first lockdown, it quickly expanded to a unique mixture of sushi/sashimi plus food retail delivery business to cater for the demand for everyday Japanese food. The owner/chef Yoko takes pride in using the freshest and the finest sushi grade fish for sushi and sashimi, sourced from a specialist fishmonger in London that supplies to Nobu and other top end Japanese restaurants.
We offer a variety of sushi and sashimi; from ever-popular salmon, tuna (prepared in Japanese style when it was caught so it is not fishy at all), something different like Hamachi yellowtail and ikura (seasoned salmon roe), as well as adding novel refreshing touches by serving scallop with graded yuzu or squid with shiso basil leaves. The exquisite "melt in the mouth" chu-toro (medium-fat tuna) was appreciated by both Japanese and western customers alike. We also offer a wide range of Japanese food such as soy sauce, rice, noodles and rice crackers. Yoko also collaborated with local artisan/patissier to produce traditional Japanese sweets and Japanese style European cakes. Sakana Oxford offers authentic Japanese food experience so that the customers can travel to Japan through its food. Its authenticity was officially awarded as "Japanese Food Supporter" by JETRO, a Japanese governmental body.